Heena Charaniya
DREAM CLASS is very famous in computer education. I am past student of DREAM CLASS. They give the couching in various kind of Academic Programs in IT field such as they give, Programming Languages, MultiMedia Cources, Accounting Softwares, Grpahics Designing in artwork, Mobile technology and Networking courses. I have completed the PHP Programming Language.
PHP
Ananta Sisodiya
This is the most suitable place for all students which are want to crack BCA and Its a very famous coaching institute for Project training.It's good place to improve your computer knowledge.Dream class is nice study and best facilities and environment.Its provides all extra activities and extra knowledge to students for their future endviour. The Best relationship between sir and student like best friend.
BCA
Janak Tailor
I was unable to follow the course with as much attention as I would have liked due to lack of time, but I think the tutors were very professional and knowledgeable. I especially appreciated their comments and suggestions on the exam paper assignments
BCA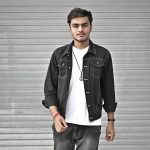 Harshil Jain
GOOD AND MUCH FRIENDLY FACULTY IN OUR DREAM CLASS. THE ART OF EDUCATION WHICH THE DREAM CLASS FACULTY ARE GIVING IS MUCH BETTER THAN THE OTHERS.EACH AND EVERY POINTS THEY WERE EXPLAINING VERY CLEARLY.EVERY WEEK 1 SEMINAR IS ATTENDED IN THIS COACHING WHICH IS MORE IMPORTANT FOR ALL THE STUDENTS.Much love from PINTU SIR as well as JAY SIR
BCA
Krutika Shinde
Its a very famous coaching institute for Project training and it related classes . The facilities of this institute Is very amazing and precious, they teach very effectively and discuss the tips to solve the problems in very short time. A large numbers of students from Brilliant Tutorials are available in this it hub . So if you want to be a good and intelligent then join this institute without delaying your valuable time. Specially study for project training projects trainers are very good and they provided us very valuable and informatics information. so it is very helpful to students.
BCA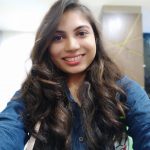 Preksha Chawda
Best Teachers .. The way of teaching is phenomenal. I have experienced it by my self for last 2 years.. I`ll advice to join this classes , it will definitely help you to improve your programming and logics.
Bsc.IT
Umang Vegad
Dream class is nice study and best facilities and environment. Dream class all extra activities and extra knowledge.
DCTT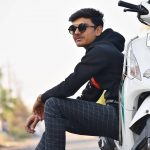 Vishal Parmar
Dream class is very nice best study and facilities and Environment is best and perfect guidance With extra activities and extra computer knowledge
DCTT
Parthvi Solanki
I want to just share my opinion with neutrally that, it`s really very good classes and also it`s really helpful for the purpose of study and it`s good for further study and good to build better career. Thank you so much for your unconditional support and guiding me properly.
C and C++
Smit Desai
Lots of opportunity are provided to explore in there own grounds.-Good work-life-Balance - its always great fun to work in Dream Classes.
BCA
Het Shah
Awesome class With Good Atmosphere With The Good Faculty And Experiences Sir With Lots Of Enjoyment With Study Right Now I am Enjoying My Study In This Class
BCA
Patel Nidhi
This Institute makes all students successful. I have lots of learn from dream class.Their education is fantastic .I like so much that i have join this dream class
Bsc.IT